Servant Leadership Training
The regeneration process at The Refuge Ranch is life changing. Women are renewed and begin to feel a passion for life.
A spark has been lit and a flame has been established.
Often, that spark includes a desire to give back to the program, to share what has been experienced through the regeneration process.
When this desire emerges in a woman who is graduating from the program, she often decides to remain at The Refuge Ranch for the Servant Leadership Training (SLT) Program.
This program requires a 12-month commitment and is an opportunity for a graduate to grow and mature as a leader and a servant to others.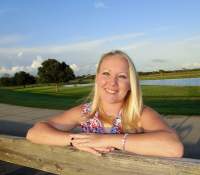 "After graduating the program, I sensed God leading me to enter the Servant Leadership Training (SLT). The SLT year was a time of serving the program women and giving back what was given to me. SLT strengthened my character and helped me build on the foundation I had already laid and prepare for transitioning successfully." Ashley
Peer Support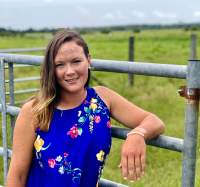 Trainees fulfill new responsibilities and take strong leadership roles in the program. They learn to lead classes, teach life skills, and supervise their work environment. Trainees also live together in one of the on-site homes and have the freedom to come and go while remaining accountable to their peers and staff.
Building on the foundation that was laid while in the Regeneration Program, trainees continue to grow spiritually and spend additional time with family members.
They also develop and live on a personal needs-based budget provided by generous donors. Learning to manage personal finances is an important part of developing a responsible lifestyle.
Servant Leaders provide peer support for the residents. Each trainee has completed the Regeneration Program and knows first-hand what it takes to experience life transformation. SLT provides another level of personal growth while being a part of another woman's regeneration process.
Praise be to God and Father of our Lord Jesus Christ, the Father of compassion and the God of all comfort, who comforts us in all our troubles, so that we can comfort those in any trouble with the comfort we ourselves receive from God.
- 2 Corinthians 1:3-4