A Day in the Life of a Refuge Ranch Resident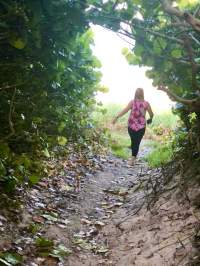 Residents wake up at 6:30 a.m., have a cup of coffee and take a walk on the 120-acre property. The walk is followed by breakfast, personal devotion time, fulfilling household responsibilities, and group sessions from 9:30 a.m. until noon.
The group sessions are where residents begin to gain the knowledge necessary to be successful in recovery. Group topics vary according to which phase a woman is in and how long she has been a resident.
Lunch is served at noon followed by the afternoon workday beginning at 1:00 p.m. The ladies take care of the 120-acre property giving them the opportunity to learn new skills, develop leadership skills, build teamwork, and develop a strong work ethic that strengthens their employability once they leave the program.
Working activities: A resident may find herself learning to operate a riding mower, weed eater, garden tiller as well as other equipment. In addition, she will get the opportunity to interact and care for whitetail deer that live on the property, work in our vegetable garden, and prepare meals in the kitchen.
Afternoon: There are many activities that go on in the afternoon that help residents learn how to care for a home and gain the confidence to manage a work environment.
At 5:00 p.m. the ladies stop working and return to their home, shower, and prepare for dinner at 6:00 p.m. After the dining area is cleaned residents may find themselves doing homework, sharing a prayer time with other residents as well as other weeknight activities. Weekend movies or game nights may be scheduled or just some downtime to relax.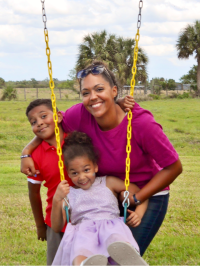 Weekends

Saturday mornings are for cleaning resident homes followed by lunch.
Visitation by family members from 1pm-5pm. Family members often bring lunch to share with their loved one while visiting. During this time Family Recovery support and education are available.

Sunday mornings are for church attendance followed by a free afternoon and evening. Evenings end at 9:30 p.m. when everyone welcomes bedtime.